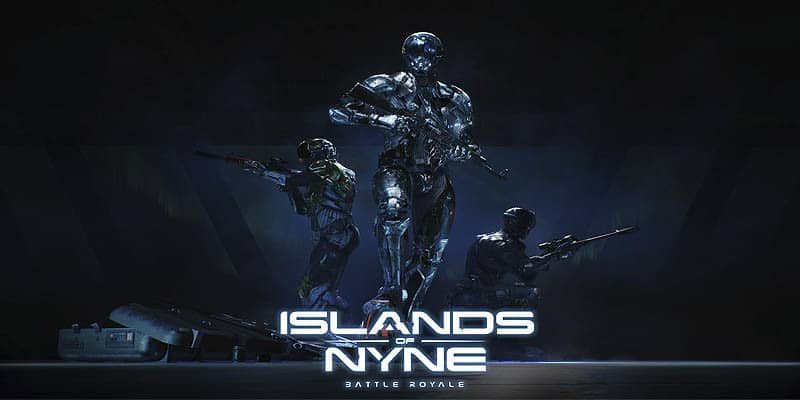 Nuevo battle royale en el horizonte. Define Human Studios ha anunciado que Islands of Nyne: Battle Royale, su videojuego de acción multijugador que enfrentará a 100 jugadores en frenéticas batallas de ciencia ficción, se estrenará bajo el programa de acceso anticipado en Steam el próximo 12 de julio, y ha celebrado el anuncio con un nuevo vídeo gameplay de este título desarrollado con el Unreal Engine 4.
Islands of Nyne nos permitirá combatir en tres campos de batalla distintos, cada uno de los cuales presentará diversas particularidades que habrá que tener en cuenta para sortear con éxito al resto de aficionados. Combatiremos en escenarios rodeados de templos Mayas, zonas con bases militares, centros urbanos y hasta terrenos alienígenas.
En este battle royale, que lleva en desarrollo cerca de tres años, contaremos con un sistema de inventario que limita las armas y objetos que podemos llevar durante la partida. También potenciarla la exploración de sus escenarios, proporcionándonos un mapa donde aparecerán indicadas las zonas más importantes del entorno.
Características del juego en el lanzamiento:
Personalizaciones de personajes
Un sistema completo de clasificación Elo
Patrones de retroceso aprendibles
Adaptación del ritmo de los partidos con una puesta en escena dinámica
Moneda del juego para comprar cajas
Tablas de clasificación con estadísticas completas de partidos
Mapa jugable de 4km x 4km, el primero de tres mapas
Nueva zona de calentamiento previa a la cola
Nuevos cambios de curación y reanimación
Drones de vigilancia que ofrecen medicamentos exclusivos y otros artículos cuando son derribados
Las adiciones de desarrollo adicionales se incluyen con la compra del juego original.
Requisitos del Sistema
Mínimos:
Requiere un procesador y un sistema operativo de 64 bits
SO: Windows 7 SP1 (x64)
Procesador: Intel Core i5-2500K CPU
Memoria: 6 GB de RAM
Gráficos: Geforce GTX 660 or AMD Radeon HD 7850
DirectX: Versión 11
Red: Conexión de banda ancha a Internet
Almacenamiento: 25 GB de espacio disponible
Recomendados:
Requiere un procesador y un sistema operativo de 64 bits
SO: Windows 7 SP1 (x64), Windows 8 (x64), Windows 10 (x64)
Procesador: Intel Core i7 4790k CPU
Gráficos: Geforce GTX 1060 or AMD Radeon R9 290
DirectX: Versión 12
Red: Conexión de banda ancha a Internet
Almacenamiento: 25 GB de espacio disponible
STEAM:.https://store.steampowered.com/app/728540/Islands_of_Nyne_Battle_Royale